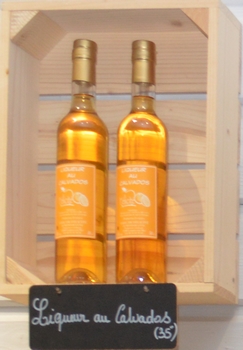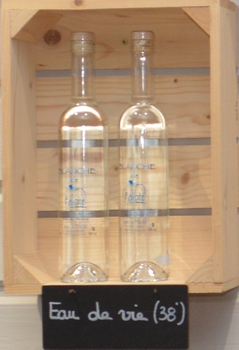 The Calvados Liqueur Félicité
Inspired by an old local recipe called 44, this liqueur is the result of a massaging of young Calvados with oranges, sugar and coffee beans.
To discover for its sweetness in the mouth.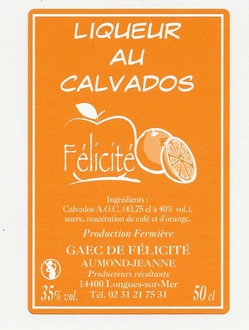 Eau de Vie  Félicité
White Eau de Vie from Cider
To discover in moderation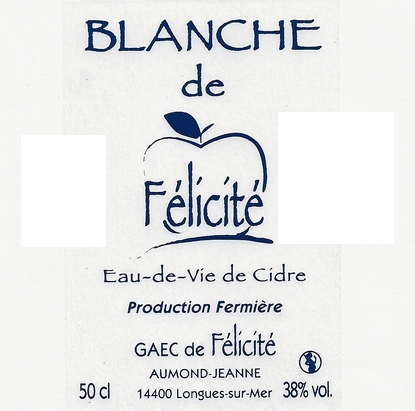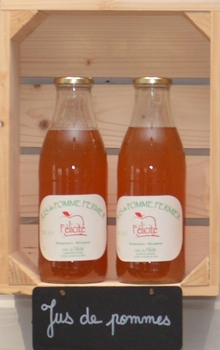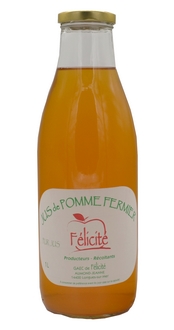 Apple Juice Félicité
Pasteurized right out of the press, this pure juice is alcohol-free and processed from a single variety of tart apples called "petit jaune".
Fresh and refreshing to consume without moderation.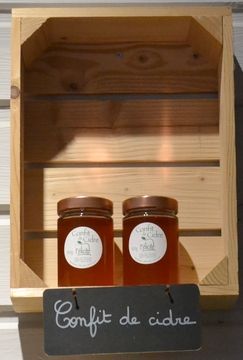 The Félicité Cider Jam
Cider confit is made from ciders and sugars.
Ideal for breakfast, cooking, a gourmet treat.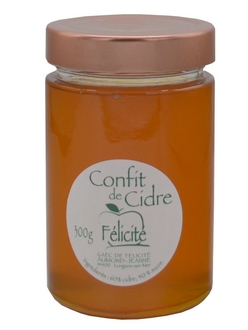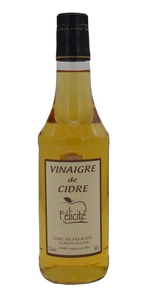 Cider Vinegar FELICITY
Ideal for cooking
​